Sale!
So Pretty!
$12.00
You can style & profile with our new face coverings!
Double Layered. Machine Washable.
Reusable. Adjustable Straps.
Adult size. 5 inches from top of nose bridge to chin.
100% Cotton
NOTE: Face masks are not a replacement for medical-grade N95 masks or PPE, but are meant to bridge the gap. Masks do not replace or reduce the necessity to practice social distancing in the fight against COVID-19.
5 in stock (can be backordered)
Description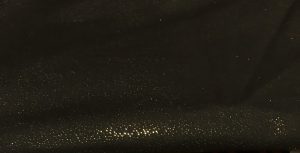 The flip side fabric will be black with gold sprinkles (as shown in this photo).  It's gorgeous!